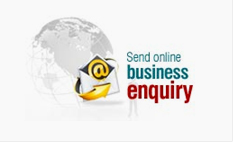 Home
»
Our Products
»
Steel
» Pipe » Mild Steel (MS)
Pipe
(MS) Pipe
ERW Black and Galvanized Pipes
We are Manufacturing and Exporting wide range of Galvanized Steel Tubes & Steel Pipes for various purposes. Apart from the following standard range of products we also manufacture customized products as per the requirement of the buyers.
Steel Pipes manufactured as per ASTM specification.
Manufactures galvanized hollow sections.
Leading manufacturers of manipulated tubes.
Black & Galvanized Steel Tubes Conforming to IS : 1239 (I) Equivalent to BS : 1387 & Structural Tubes Conforming to IS : 1161
Note :
IS : 1239 & BS : 1387 covers sizes upto sizes upto 100 mm NB all series, 125 & 150 mm NB medium & heavy series, Plain end & Srewed and Socketed ends.
IS : 1161 covers all sizes Plain End Only.
IS : 1161 O.D. Tolerance will be as per dimension tolerance table, above table min / max. O.D. applicable for IS : 1239 only.
Hydro test Pressure - 5 MPa ( IS : 1161 Hydro Test not Required )
Hollow Sections
East Land Manufacturers and Exporters of Hollow Sections, Structural Hollow Sections, Hollow Steel Sections, Square Hollow Sections, Round Hollow Sections, Mild Steel Black ERW Square Tubes, Rectangular Tubes & Round Hollow Section Tubes and Hot Rolled Steel Sections as per customer's requirement. These sections are available with anti rust oil coating from inside & outside to ensure safe delivery to end customers.
Application
Furniture industries & domestic applications, bus body, fencing etc. Sizes other than mentioned above can also be produced upon specific requirements.
Scaffolding Pipes & Tubes
East Land India brand Scaffolding Pipes are widely used for supporting man and materials, tools and tackles during construction, alteration, demolition and maintenance works because of their several advantages over conventional type of timber / bamboo scaffolding.
Technical Specifications:
IS : 1161-1998 Steel Tubes for Structural Purposes/BS-1775-64/A-618
Generally, made of hot dipped galvanized steel, which offers long-term corrosion resistance. It won't rot, absorb moisture, split, splinter, swell, warp or burn, thereby providing considerable life-cycle cost savings. It is light in weight than the average wood scaffold plank, steel scaffolding is stiffer over any given span, reducing bounce and providing a more stable platform.

Steel Scaffold Tubes, black, 48.3 mm O.D., mild steel, continuous weld and 40 mm. NB "Medium" and "Heavy" class steel tubes conform to IS 1161-1979/1239, BS 1139/1775. These are made available in random lengths of 4.5 M to 6M or of required cut lengths, painted in desired colours.
Application Areas
Our range of fencing tubes are available in a variety of dimensions and can also be customized as per the client's requirement. Fencing tubes have a wide range of applications in